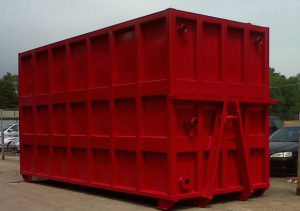 SPH Plant can provide a range of waste water tankers up to a maximum size of 2.5m wides x 3m high x 9m long. 
All waste tankers are delivered on a hook lift frame and can be installed on site if required. 
Tankers can also be steel lined for storing and carrying chemicals. 
Our experienced staff can assist with your request and recommend the right tanker for you. Please call 01952 501155.