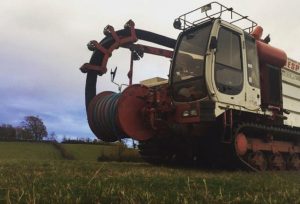 SPH Plant specialise in of road servicing. For those "hard to reach" places, the Trac Vac is the perfect solution. Built to bespoke specifications to allow for the off road jetting of large diameter sewers and for the sucking out of deep catch pits, to depths of 20 metres, it is the ultimate off road vactor.
With the low ground pressure of the unit, it is ideal for working on soft ground and areas that cannot be damaged, such as golf courses, nature reserves and farmland.
This vehicle negates the need for the hire of expensive track panels that kill the ground underneath them.