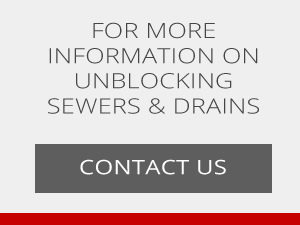 SPH Plant provide a 24/7 emergency drain unblocking service, available 365 days a year to telford drains and surrounding areas. Our team of trained operators will solve your drainage problems quickly, competitively priced and with minimum disruption. Available 24 hours a day, we are the most reliable drain unblocking company in Shropshire.
Our range of high-pressure jetting units are equipped to tackle any drainage system blockage, big or small. High-power drain jetting is used to remove any obstruction in a blocked drain. The jetting removes silt, debris and grease ensuring that they are fully clean before any CCTV drainage surveying is carried out.
Once the drain is cleaned, our specialist CCTV drain survey cameras can assess the pipe for any remaining issues. The camera will identify any cracks, displaced joints, roots or collapse within the pipe work. If we do identify a problem, we can quickly provide a suitable solution.
The CCTV surveying is the modern way of surveying a drain. Instead of having to perform an excavation or have an engineer manually enter the pipes, a wheel mounted camera is lowered into the drainage system. This then sends a high-definition image back to the monitor. These images show the condition of the pipes and help identify any potential issues such as hairline cracks, collapsed sections or any stubborn blockages. Once the survey is fully complete, the images are then reviewed to find appropriate solutions.
From vac pac jetting units, for smaller (domestic) blocked drains, through to high volume vactor units for cleansing larger drains – including tanks. With this equipment, it enables us to perform jetting on all sizes of drains, pumping stations and sewers.
We also offer off road drain servicing for those hard to reach places. With specialist equipment, we offer more than a standard drain cleaning truck. Once we reach the drain, the same routine is carried out.
For 7 days a week, SPH Plant are the solution for all Shropshire drains and drainage issues. Give us a call on 01952 501155.